Brand Consultations @ MG
We prefer to get to know you and your brand in order to give you the best experience.

Your Brand Matters
Getting a solid start to your brand, or simply a solid game plan and marketing strategy is key for success. Get your brand started the right way, at Millionaire Grind.
Schedule Today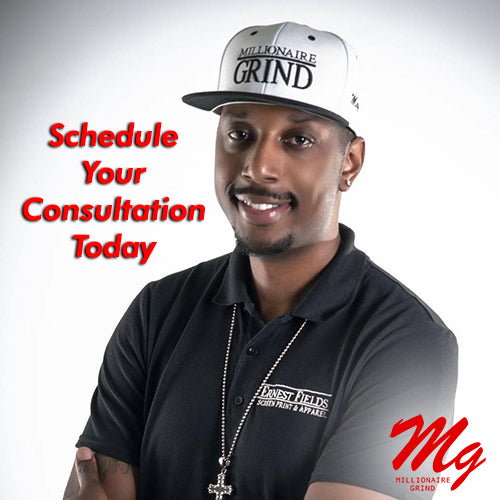 Our Clients
We take pride in printing for the top brands.